Attractive electronic vending machine for dispensing 68mm capsules. Capacity for 400 balls.
Dimensions:  50 x 50 x 170cm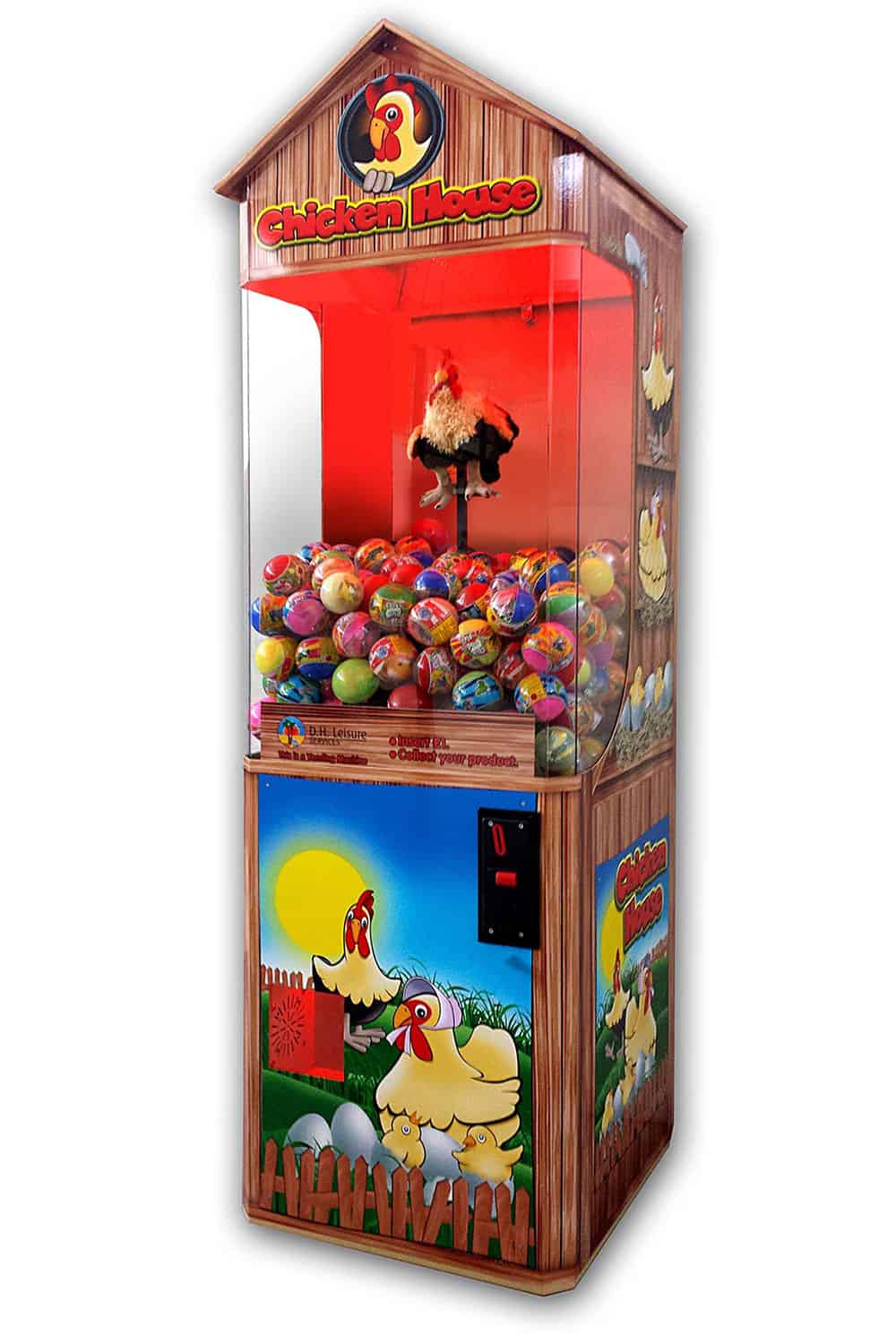 Simply insert coins, press the button and the mechanism starts lifting the lollies up the moving stairlift.
Watch the Chupa Chups lollipops fall down the win chute and into the prize catcher.
Suitable for vending all Chupa Chups lollies.
Weight     35 kg
Dimensions     50 x 40 x 130 cm